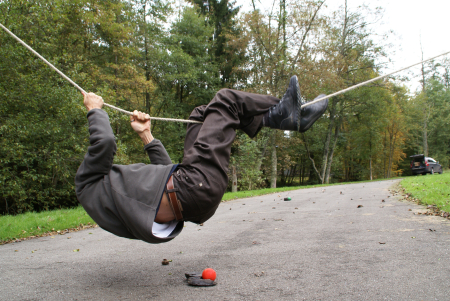 Aligator pit
As a group, you are tasked with retrieving 5 items from the alligator pit.
Since the alligators are starving, it is recommended to stay at least half a meter above the ground in the alligator pit. As a group, you must devise a system to get these objects out as quickly as possible.
This task is suitable for everyone (depending on the role you take you will have different challenges) so that your team building is REALLY done as a team. The necessary trust and cooperation of everyone is required to achieve a good end result.
This assignment can be part of a half or full teambuilding day as a fun activity, but is also very suitable to give feedback on cooperation, communication, strategy, ...