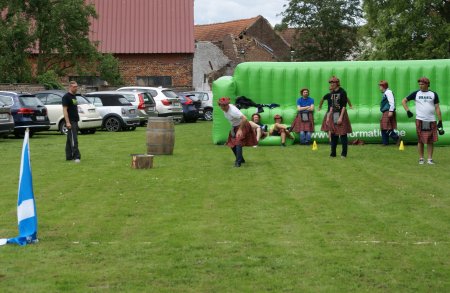 Highland Games (2u)
Everyone gets a Scottish costume and we play some traditional Scottish Highland Games, supplemented with some extras (Scottish-style games). When you think of this, of course, you immediately think of hugely muscled athletes in a kilt throwing stones and beams, everything you don't immediately expect as throwing games. We are going after these athletes, albeit from the team-building perspective. Moving things together, throwing, transporting, throwing, pulling, ... and all this in a Scottish outfit including proper hair cuts, isn't that unifying?
The assignments are adapted to the participants (gender, age, physical condition)
Option: For those who like to take it up another notch, a combination of:
Sheep herding
whiskey tasting
Bagpipe playing
In short: in search of the Scottish Pride!